Recovering data files from SSD hard drives can be a big of a black art - these hard drives are completely different on the component level - no moving parts, and the data is stored to memory cells rather than a rotating magnetic disk. Here's an interesting enquiry from someone wanting their data back from one of these: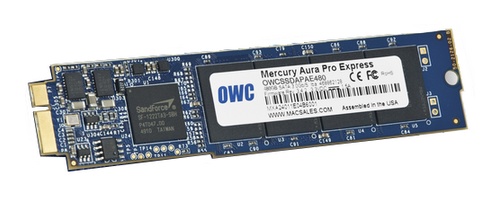 "I had an
OWC Aura SSD
in my Macbook Pro until Sunday until it stopped mounting when booting up my laptop. I've removed it and put the old original SSD for now. It uses the
Sandforce 2281
controller, which I understand makes things very difficult to recover data. Are you aware of any options I have for recovering the data?"
It really depends on what the trouble is with the controller or the SSD main body. Until I have a close look at it I won't know what they problem is. In the meantime have you thought about looking on the web and trying some DIY data recovery on it yourself? Sites like
Data Recovery Tips
provide excellent advice on what people can try themselves to retrieve inaccessible data from their hard drives. My first recommendation is therefore to browse this site and see if you can find any useful information. If you are still stuck please come back to me and I'll see if I can recover the data for you.